Some Significant Reasons Why You Should Install In-Room Safes In Your Hotel Rooms!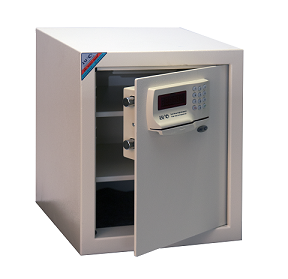 Nowadays, more and more people are making traveling their hobby, which means there are now more travelers than ever. Among the ones who tend to travel a lot frequently than others, hotel security is one of the most important aspects that they take into account before finalizing a place to stay during their trip.
Regardless of the purpose of their travel, be it for leisure or for business, people tend to want to know if their belongings and luggage would be safe or not, while they explore new places outside their hotel room. For this very reason, many hotels are investing in in-room hotel safes for their guests, and why you should too. These hotel safes not only provide your guests with a safe place to keep their valuables such as laptops and passport but also provide them peace of mind as they can travel without worrying about the safety of their possessions.
So, if you run a hotel, bed and breakfast, or an inn, and you still don't have in-room safes installed in your rooms, then you should get right to it. But if you are having second thoughts about making this investment, read on to learn about some of the significant reasons why you should not hesitate in doing so.
Ease of storage:
By adding hotel safes in your guest rooms, it tends to streamline the entire process of guests storing their valuable possessions. Your guests would no longer have to wait in queues at your front desk just to have their valuable items stored away safely as with the help of in-room safes, they can simply store all those items in the safes of their respective rooms. This would give most of your guests the peace of mind they need to travel without any worries as they keep the items in the safe themselves with the code of their choosing.
Customer satisfaction:
Another significant reason why you should consider installing in-room safes in your hotel's guest rooms. By adding these safes in your guest rooms, you would not only help your guests to feel more confident in the security of your hospitality business, but you also let your guests know that you care about the needs of your guests and have gone out of your way to provide them with such a valuable amenity. Moreover, hotels or inns that have in-room safes are way more likely to receive higher ratings from customers as they are almost a necessity for a hotel to achieve a 4 or higher rating.
These were just a couple of many significant reasons why you should invest in in-room safes and install them in each of your guest rooms. These days, for many travelers, the availability of an in-room safe can be the difference between choosing your hotel and another one that offers these safes. So, make sure that you find a reliable and highly reputed supplier and give your guests the security amenities they deserve.