Why Should You Consider Installing In-Room Safes In Your Guest Rooms?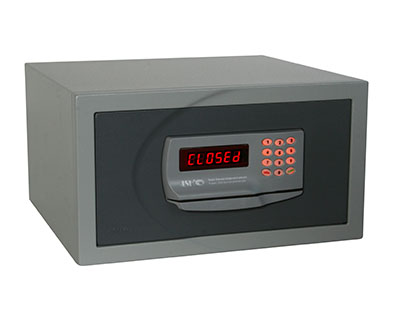 Whether you travel frequently or just a couple of times every year, hotel security is one of the first things that travelers tend to consider before they finalize a place to stay for the entirety of their vacation or trip. Doesn't matter the purpose of their travel, nowadays, people find it important to know if their belongings and possessions would be safe, and as they are, when they are out traveling or not.
Only due to this very reason, you must have noticed more and more hotels opting to install in-room safes in their hotel rooms for their guests. These hotel safes tend to provide the guests a safe place to store all the valuable items that they possess such as their laptop and passports. With their valuable possessions kept inside the safe, the travelers can travel with peace of mind knowing that their belongings are safe in their hotel room.
So, if you are an owner of a hotel, inn, or bed and breakfast, and are having doubts about installing in-room safes for your guests, then the following are a couple of solid points why you should not hesitate in doing so.
Ease and convenience of storage:
By adding a safe in all your rooms, you would streamline the process of guests storing their valuables. You would not have to deal with a long queue of guests waiting for their turn to have their items stored at the front desk. All your guests would need to do is store their valuable items in their booked room and use a code of their own choosing for the safe. Most of the guests tend to prefer this storage option as it adds to their peace of mind more than leaving their items with a hotel employee.
Higher customer satisfaction level:
Another one of the significant reasons why you should consider installing in-room safes in your guest rooms is that it is likely to increase the level of customer satisfaction of your hotel, which would attract more guests. By adding safes in your guests' rooms, you would not only add to their confidence in your business's security but it would also show them that you have gotten out of your way to provide them with this valuable feature. As a matter of fact, hotels or inns that have in-room safes are more likely to receive higher ratings because these days, in-room safes are somewhat mandatory for a hotel to achieve a 4-star rating or higher.
Nowadays, for a majority of travelers, the availability of in-room safes can make the difference between them choosing your hotel and choosing another one with much better security amenities and features. So, now that you are through with the blog, you must be aware of the reasons why you should seriously consider installing in-room safes in your hotel rooms. All you have to ensure is that you find a reliable and highly reputed supplier in order to buy high-quality safes.