Tips For Choosing The Best Safe For Residential and Commercial Use!!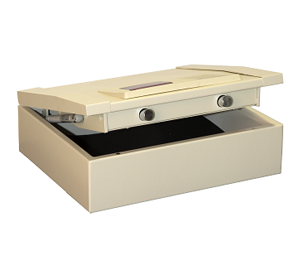 When bagging a safe, always contemplate the type of protection, lock type, and capacity you want or required. In addition to this, fire protection is an initial reason to own a safe. On the off chance, if you are planning to buy drawer safes, contemplate the below-mentioned pointers when choosing these commercial and residential drawer safes.
Know the value of contents: It is crucial to understand the value of contents before you bag a safe. Of course, you will never want to invest in something that isn't approved by your insurers for the things you intend to put in it! Even if the insurance is not a consideration at the moment, it is a brainer to have the right safe for the things; if you change your mind and tell your insurers to cover the contents.
Insurance ratings: These are discretionary guides and limits entirely based on the endurance of the drawer safes. Insurance firms can alter the rating of the insurance depending upon the risks. Additionally, for insurance, there is a huge difference between valuables and cash. Insurers do not like cash, but in exceptional cases, for historical reasons, utilize the cash insurance or rating as the base number. Moreover, it is also suggested that in general situations, valuables ten times the cash rating can be stored in the safe. However, in unusual circumstances, the insurer can lessen or double the rating citing client, postcode, and other personal situations.
Safe Type: Fire or Security? Mostly, almost all safe buyers request fire prevention in a safe. Additionally, security safes are typically designed with fire protection. However, unless they are screened under the furnace, they cannot be described as fire-resistant. If you want to have fire protection safe, you need to bag a fire-resistant cabinet as well. However, there is some safe with both settings, but they are more expensive than standard security safes. For your understanding, fire resistance cabinets come with a moderate lock and are lighter in comparison. However, they are strongly created and hard to bolt down that is apparently a crucial factor for a contemporary safe.
Size of the safe: Here, the size of the safe is related to the internal volume not the outer. Precisely analyze the contents you want to keep in the safe and bag a safe big enough for things you have decided to keep. For instance, if you purchase a safe that is too small in size, it is possible that you may need to buy a second one. It is obvious; after buying a safe you will think of putting other things into it. So, it would be a wise choice to buy a safe lager safe for future usage.
So, these were some of the many tips you can consider when buying drawer safes for your domestic or commercial usage. In case if you still have any doubts or need clarification, then reach out to us hassle-freely.