Imperative Questions To Ask When Investing In buying Electronic Safes!!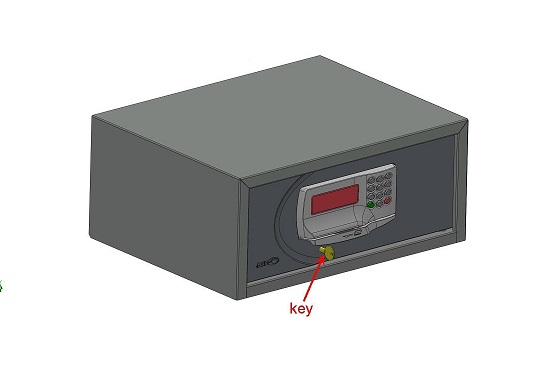 When it comes to buying an electronic safe, it is imperative to contemplate tons of factors. Individuals utilize security safe for keeping their ornaments, important documents, as well as cash. A top-quality safe comes with exceptionally advanced features that help in shielding everything from thieves and burglars that you put in it.
Since the advancement in technology has kicked in, almost the maximum number of things has been shifted to digital forms, and a safe is no exception.  An electronic safe provides you with highly advanced safety features such as fingerprint and biometric security. So, if you are planning to buy one for your home, it requires you to have in-depth knowledge of many features. Therefore, let's have a glimpse of some questions that you can ask your seller before investing your hard-earned moolahs in buying a security safe/electronic safe locker.
Which size of electronic safe should you purchase?
Generally, people think they have précised knowledge about the size of safe they want to store their valuable items, but in reality, they need a bigger one! Safe is something that you won't buy every year, right? So, whenever you hit the store or any outlet online, remember to buy a bigger one.
Is the electronic safe fireproof?
None can ever deny that fire is fatal! Fire can easily destroy anything in a fraction of a second. Tons of people purchase a safe to shield their important valuable items from theft as well as fire. Before you buy any safe, you must check the fire safety rating of your electronic safe. For your information, safe manufacturing firms generally test safes for fire protection at 1200 degrees for 30, 60, and 90 minutes. So, ensure the safe you buy has a high fire protection rating.
Is there any warranty on this Electronic safe?
At the time of buying, it is important to consider the warranty of an electronic safe. Having a warranty permits you to claim compensation for defects and vulnerability to thefts. On the off chance, if you are considering buying a safe for your residential or commercial purpose, you better choose the one that comes with a lifetime warranty. Theft and damage can take place at any point in time, as they are inevitable. Hence, if you have a warranty, you can get a full or partial claim for your loss.
What about Electronic Safes' safety features?
When it comes to safety features, there is a pool of things to consider, for example, doors, frames, locks, and security layers. Moreover, to get a good idea, at the time of buying, you can put forward your queries in front of a salesman or seller. It is always better to check at least four or five safes and buy the one with two or three-layer security.
Final Words-
These were some of the many questions homeowners must consider when buying an electronic safe. Because, the answers to these questions will give you real insights on whether to buy a safe or not.