Home & Office Safes
Security Safes for Homes and Offices
At JSH Security Marketing, we care about your security not just in your office but also in your home. We have a range of security safes designed for office and home use. You can use these safes to securely keep valuable data, money, jewellery, medication, and anything else you deem important. We make sure that you have access to the kind of safe you are looking for –one that meets your requirements and fits into your budget.
Our safes come with an electronic locking system that utilises keypad code. So, you control who can access the safe and its contents. You can change the code when you like and as you see fit. That is what makes our safes more secure than the safes you find on the market.
The Best Quality Always
We ensure that you never compromise on quality when you invest in our security safes. They are made from reinforced metal that is resilient and extremely difficult to break open. At JSH Security Marketing, we aim to help keep your valuables and other items safe and secure. That is why you will always find the best quality safes when you collaborate with us.
Our safes give you peace of mind knowing that anything you put inside will be away from harm's way. By using these high-quality safes, you deter people from giving in to temptation and also keep potential thieves and burglars away.
Contact Us Today!
To find out more about our security safes, get in touch with us. Our experts can help you select the right safe for home or office use. We have a special line of safes that are designed specifically for office use to keep files, documents, contracts, technology assets, laptops safes. These safes are available in a range of sizes to suit the needs of the companies.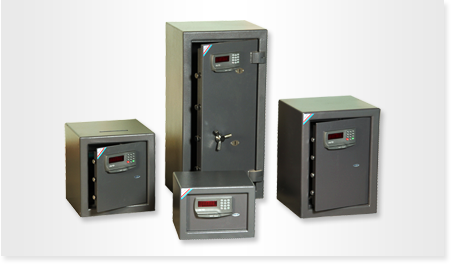 Coming Soon
Showing the single result