Choosing a Suitable Security Safe for Commercial Purposes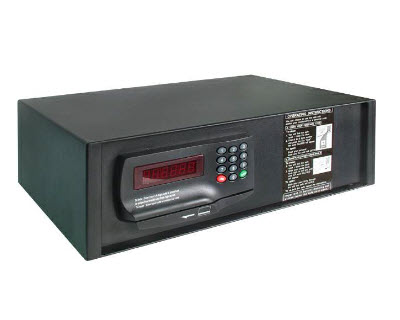 Today, many businesses and homeowners are making proactive use of safes. That's because there is more risk of theft, vandalism, and calamity than ever before. To protect your vital documents, computer information, backup disks, and other small essential items, you must store them in security safes.
Choosing suitable security safe for your home or office can be a bit challenging. A security locker must offer an abundance of features to ensure that you can keep your valuables secured. Moreover, it should give you peace of mind when it comes to the security of operating your business.
Keep in mind that not all commercial safes are the same. Many of them provide similar features, but some will offer you an extra level of security when added to your office. Here are a few things to consider when selecting security safe for commercial purposes.
Full Protection
A safe that will offer you complete protection should be your top priority. Firstly, consider what you want to store in the safe. Second, select a security locker with the best features to protect your valuables.
When looking for a commercial safe, consult with security experts. They will help you pick the one that is most suitable for your business. For instance, most retail store owners prefer a drop safe or a deposit safe to ensure workers can make drops without opening the safe. Today, most businesses choose a commercial safe with a high fire rating.
Location
The location of your commercial security safe is another crucial factor to consider. You can keep the safe under the desk, on a wall, on the floor, or in any other place you feel comfortable. Remember, the location of the safe can impact the type of safe you select.
Some safes are particularly designed to be placed on the floor, while others fit perfectly on the wall or under a desk. It all depends on what you require and the space you have for the security safe.
Size
The size of the security safe will largely depend on what you want to store in the safe. Picking the correct size of the locker can be an overwhelming task. Most businesses prefer to have a large security safe, as they have more valuable items to store than homeowners.
The safe's location will also play a significant role in determining the size of the security locker. Thus, to choose a correct-sized security safe, consider the valuables you want to store and the location of the safe.
Security Level
Everyone wants top-level protection possible. If you need superior security safe, ensure that your budget allows you. High-quality safe will have a high fire rating, drill prevention, and several other excellent security features.
As you can see, choosing a suitable commercial safe is not an easy task. So, take your time and compare security safes before making a purchase. Also, consult an expert if you don't have much idea about security lockers.