What Should I Know Before Buying a Safe For My Business?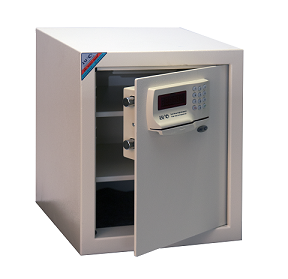 Compared to a residential safe, the selection of a commercial safe is a bit more difficult because you are responsible for your clients and customers along with your business. If anything related to concerned parties gets lost, you and your business will be in huge trouble. There will be lots of questions for you from different people. But, if something personal gets lost, there will be no one to raise questions on you. It will be your only loss and not others.
As a commercial safe is important for your clients, customers, and overall business, you should be extra careful. You should know which safe will protect everything related to your business. To know this, you should get the answers to these questions.
What's the intended use of the safe in your business?
You should determine the things that need protection in your office. Is it cash, documents, laptops, or anything else? It's because the type, material, and size of the safe will depend on the same.
For example: If you want to protect your laptop because it contains all the important details, then you should buy top opening safes. The top opening allows proper storage of the laptops. Other than this, if you want to protect cash, you should buy a cash safe or cash box.
What should be the size and weight of the safe?
There should be enough space in your office and the floor structure should be strong to hold the size and weight of the safe respectively.
It is said that larger safes give more protection but you should buy them only if there is proper space for the same. Similarly, heavier safes are difficult for burglars to move but you should buy them only if your floors are strong. If the locking system is strong, you can even buy lightweight safes because they will be easy to carry in case of an emergency.
What are the requirements of your business insurance?
If you hold an insurance policy for your business, know its requirements before buying a safe for your business. Many insurance companies charge interest rates based on the safes that businesses own. It tells the insurance companies how safe the business is.
To know the requirements of your insurance company, read through the policy. Check the safety ratings and see how a safe can make changes now or later.
What's your budget to buy a safe for your business?
Just like every other thing, you might be having a budget for buying a safe for your business. If it's not, then we advise you to fix it before starting the buying process. It's because lots of things change based on the price of the safe.
For example, if you want a larger safe, the cost will be high compared to smaller safes. Other than this, if you buy a safe with a high protection level, you will have to pay more. The only recommendation is to consider quality over cost.
Once you get the answers to these questions, you will buy the best safe for your business and take the safety level to another level.